You're not alone.
Have you ever posed for a photo at a party, and then when you saw it, wished that maybe you hadn't had that last glass of red wine, or that cup of coffee with dessert?
EXPERIENCE A WHITER SMILE IN ONE USE!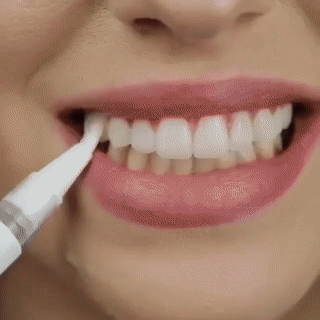 DOES IT HURT "MY TEETH ARE SENSITIVE"?
Our TEETH WHITENING PEN uses natural teeth whiteners as well as a controlled dosage of Carbamide Peroxide (CP) to whiten and brighten your teeth without pain, sensitivity or enamel damage.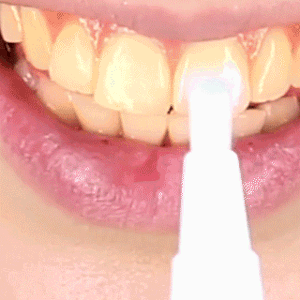 NO TRAYS! NO LIGHT! NO STRIPS...
Take a look at what really happens when you use our TEETH WHITENING PEN: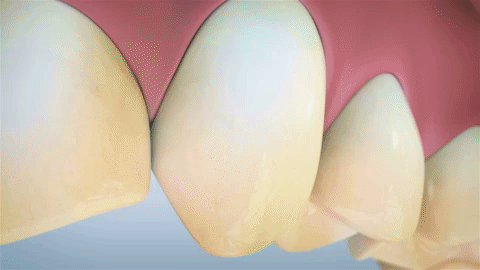 Remove Years of Stains

 - Our professional teeth whitening pen contains 35% Carbamide Peroxide, a safe form of peroxide, to effectively and quickly remove years of stains caused by coffee, tea, wine, smoking, soda and more. Its natural mint flavor will keep your mouth feeling fresh!

Convenient & Travel-Friendly

 - The compact design measured at 5" makes it so easy to whiten your teeth on the go, at any time and any place. The pen device features a durable twist mechanism with a soft brush tip that gently paints each tooth and its crevices for a complete whitening experience. The transparent tube allows you see exactly how much product is left.

Safe & Gentle for Daily Use

 - This teeth whitening pen is ultra safe and provides fast results with just 1 minute of daily use! The pen contains 20+ uses and with consecutive use, teeth can become 4-8 shades whiter.

Professional Quality & Affordable

 - Our whitening pen is the perfect at-home solution for premium quality whitening without any sensitivity. This is the best way to whiten teeth. There is no need to visit the dentist for expensive and harsh chemical whitening treatments.

100% Vegan and not tested on animals
Made in the USA 

with globally-sourced ingredients

Premium Customer Service

 - For any reason you are not satisfied with this Teeth Whitening Pen, please let us know and we'll instantly solve any issue you may face !
Teeth Whitening Pen Features:
✔ Removes Years of Stains
✔ Safe & Gentle Teeth Whitening
✔ Compact Design
✔ Travel-Friendly
✔ Fast teeth whitening
✔ Easy to Use
✔ Affordable
✔ No Sensitivity
Directions of use:
Brush your teeth and dry them with a cloth or paper towel.

Remove cap and slowly twist the bottom until the gel reaches the brush on the tip.

Apply a layer to each tooth surface and allow teeth to dry (30-60 seconds) before closing lips over teeth. Avoid drinking and eating for 15-30 minutes.

Repeat twice daily for 14 days for full whitening treatment or use as needed.