The CloudPostures™ functions as shock absorbers for your legs and knees, allowing you to bounce back to life and spring into action.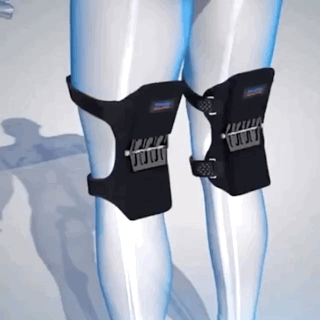 The brace provides optimal support and stability for those with knee pain, sprains, and strains, including ACL/MCL injuries, inflammation, soreness, and tendinitis.
Don't already have knee pain? Let's keep it that way! The brace protects your knees and enhances your power like never before. It's not just a recovery tool, it's a performance tool.



IMMEDIATE DIFFERENCE
Once you wear the CloudPostures™ knee brace, you will notice an immediate change as it will lighten you up to 40KG.

It's like walking on the clouds, but with a much better posture to prevent any injury!

Guaranteed to reduce knee pain and improve performance within 30 days or get your money back guaranteed, no questions asked!



Who is the CloudPostures™ brace for?
Whether you are an athlete, an office worker or construction worker, 16 years old or 95 years old, male or female, this brace is designed to help anyone and everyone!

the end goal is to enhance their performance, as well as prevent any knee injury such as ACL/MCL inflammation, soreness, and tendinitis.