BUY MORE SAVE MORE:
BUY 2 GET 5% OFF CODE:CAR1
BUY 3 GET 10% OFF CODE:CAR2
BUY 5 GET 15% OFF CODE:CAR3

Unique Portable Design
Even the highest quality tires can lose air over time as the change in temperatures causes changes in your tires' air pressure. So don't get caught with a flat. With this on board, you can easily refill your tires anywhere at any time. Best of all, it's fast and simple to use and rechargeable. Say goodbye to paying for air at gas stations, or spending 3 minutes filling up a single tire with other portable inflators.
Aren't you tired of going to the gas station last minute to use their air compressor and it never works!? Don't you also hate dealing with those flimsy air pumps that never get the job done when it comes to inflating bike tires and balls?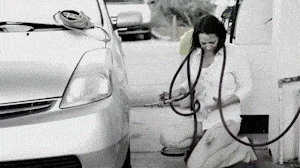 THE SMALL BUT MIGHTY PUMP!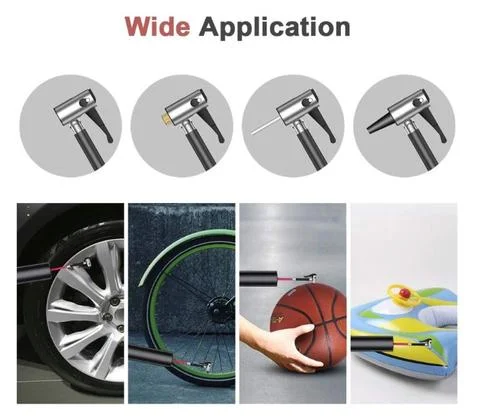 Getting a flat tire on the road is one of the major inconveniences in driving and it can be scary experience as well, so having a reliable working inflator is a must-have for every car owner!
Now, most inflators in the market are those big, heavy, bulky looking pump. It is very inconvenient! That is why we bring you, our Mini Pump!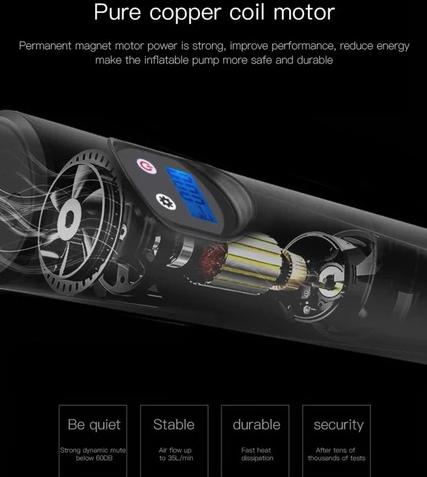 FEATURES:
CORDLESS PORTABLE DESIGN


KIKILP™ Portable Hand Held Air Compressor Pump is designed to be portable, lightweight, and simple to operate with one hand and is very easy to start inflating. The LCD screen shows the real-time pressure on the side so you could monitor the pressure without bending to see the bottom.

EXTREMELY POWERFUL
Large fast rechargeable 2000 mAh Lithium Battery: It inflates all car tires, bicycles, motorbikes, balls, and inflatable toys very quickly & efficiently.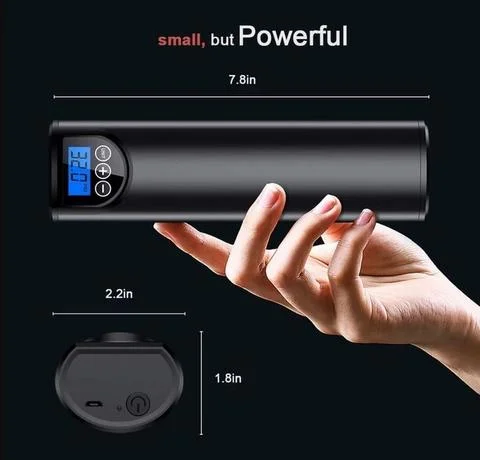 DIGITAL LCD DISPLAY
Pressure gauge with backlight: With 3 optional units as PSI, BAR, KPA, Kg / cm². You can preset tire pressure to what your specific tire needs and test the tire pressure at any time. The air pump will automatically stop inflating when the inflation reaches the preset value which is used to avoid over-inflating.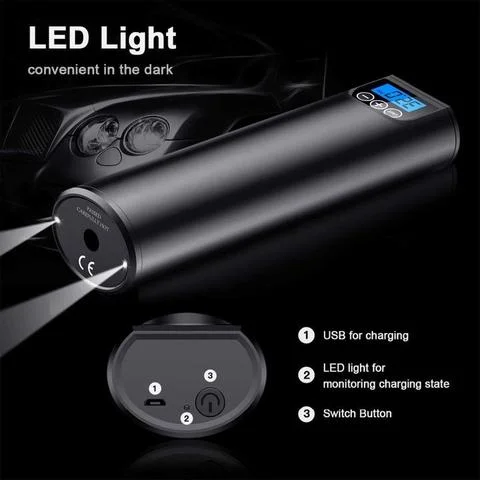 SUPER BRIGHT LED FLASHLIGHT
Effective at all times of the day. The LED lights can be controlled by the switch to provide you with convenient bright lighting at night. And the LCD digital display with backlight, which is easy to read the digital even in the darkest of nights. We got you covered.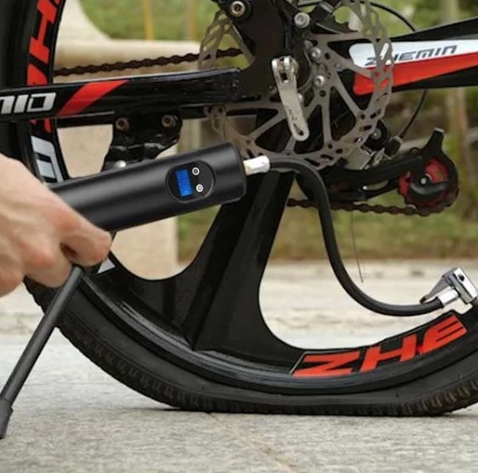 TOP NOTCH PERFORMANCE
The maximum inflatable pressure is 150psi: suitable for all car sizes, bicycles, motorcycles, balls, and almost anything else that can be inflated.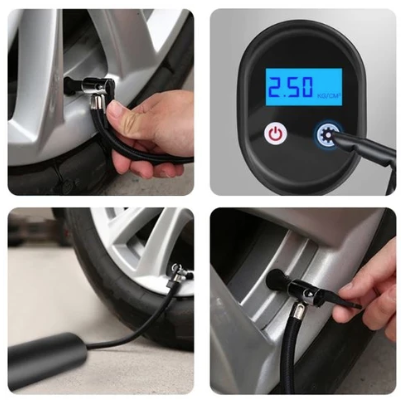 Specifications:
Battery capacity: 2000mAh
Maximum continuous working time: 30~40min
Inflation efficiency: 20L/min
Max Inflation Pressure: 150PSI / 10.3BAR / 990KPA / 10.5KG/CM
Pressure units: PSI, BAR, KPA, KG/CM2
Working temperature: - 20°C~ + 70°C
Working Power: 60W
Input Voltage: DC 12V (car charger), DC 5 - 15V (USB cable)
Working current: 1~5A
Floodlight: 80Lumens
Weight: 500g/1.10lb
Product size: 250*56*47mm (9.8*2.2*1.9 inch)
Packing size: 289*70*73mm (11.4*2.8*2.9 inch)
Outer air hose length: 15cm (5.9 inches)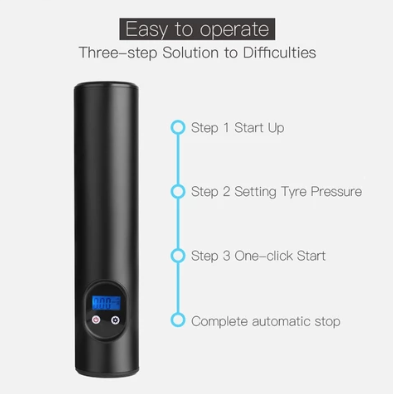 PACKAGE INCLUDES:
1x Portable Hand Held Air Compressor Pump
1x USB Charging Cable
1x Air Hose
1x Presta Valve
1x Ball Needle
1x Toy Nozzle
1x Storage Bag
1x User Manual
Operating Instructions:
Connect the hose into the bottom tire valve core.
Press down the buckle on the air hose to prevent air from leaking.
Press the button Power button to wake up the screen. Note: Pressing the Power button when the device is already turned on will let you switch between different units of air pressure measurement.
Press the Settings or gear button to set tire pressure value.
Once you set the pressure value to your preference, press the Power button to start inflating, and it will stop automatically when the preset pressure is reached.
Multiple Use designed for your life
For Car (SUV/RV tires from relativity low pressure to preset pressure)
For Bike/Motorcycle tires
For sports equipment
For inflatable toys
SATISFACTION GUARANTEED - EASY REFUNDS
Worldwide Express Shipping Available.

Ship within 48 Hours after Payment with Traceable Tracking Number for Each Order.

Easy Return, Fast Refund, 100% Money Back Guarantee.

We truly believe that a good shopping experience makes our customers return to us.

We want you to be happy and satisfied, therefore, we offer a Risk-Free 30 Days Guarantee to exchange or refund your money.